Swing Beam Plate Shearing Machine/cnc machine for sale in dubai/plate cnc shearing
Seller

Dream World (Shanghai) Machinery Trading Co., Ltd.

Min. Order

1 Set/Sets Swing Beam Plate Shearing Machine

FOB Price

US $5000-10000 /Set
Product Description
Swing Beam Plate Shearing Machine/cnc machine for sale in dubai/plate cnc shearing machine
1.All kinds of Best –selling machine for your choice
2.With mall MOQ
3.Quick delivery time
4.Target Price
Description:
Color
Any color is available
Logo
Customized Logo for Best-selling shear machine
MOQ
1 SET for best-selling shear machine
Delivery time

1,30-60 days-If you want to customize your request.

2.25 days-For our standard

OEM
Yes
CNC system
MD11,E20,DAC310,ETC
Certification available
Yes
Packing Detail
20 GP ,40GP,20 OT OR LCL
Production capacity
500/SETS best-selling shear machine per month
Payment term
L/C ,T/T ,D/A ,WESTERN UNION ,MONEY GRAM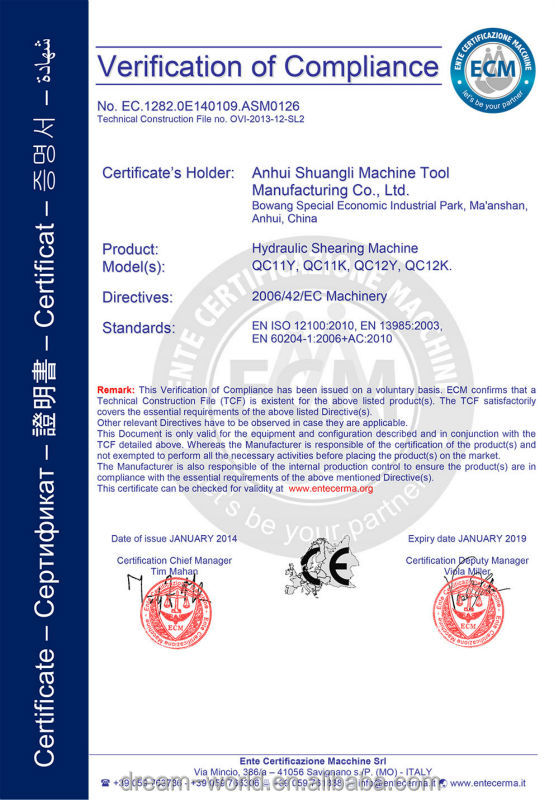 Company Information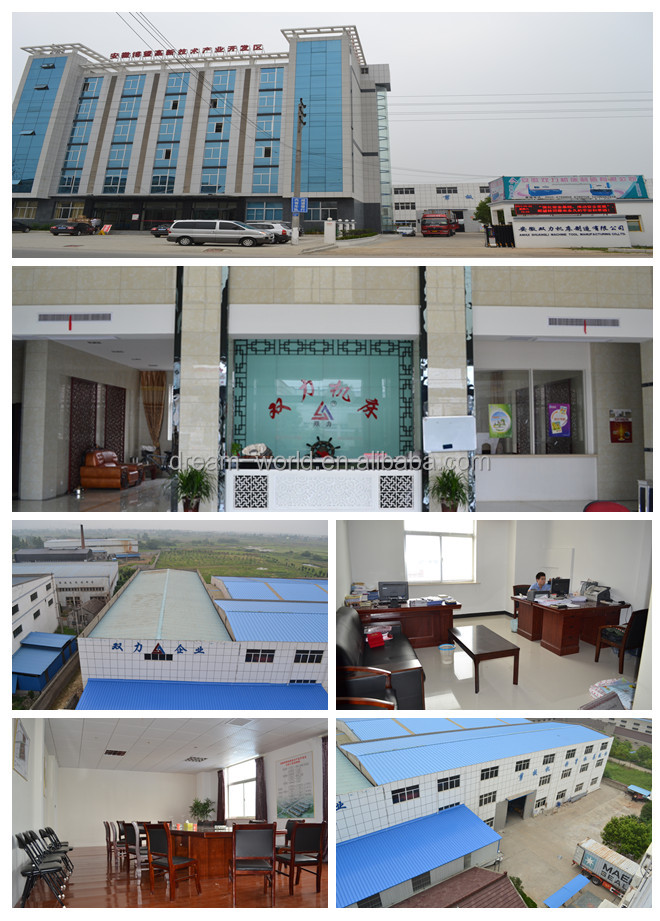 Packaging & Shipping
100% original photos
whole structure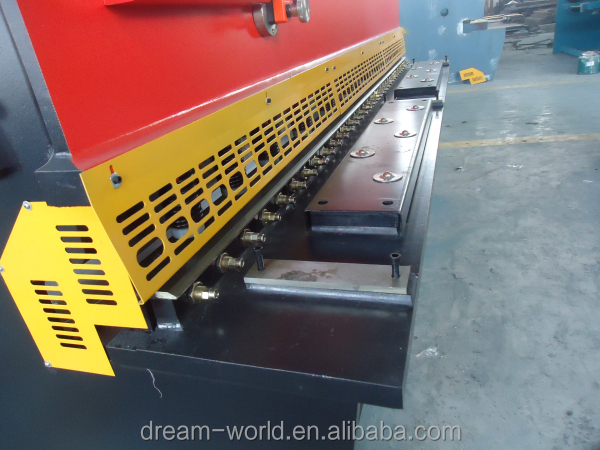 Safety protection device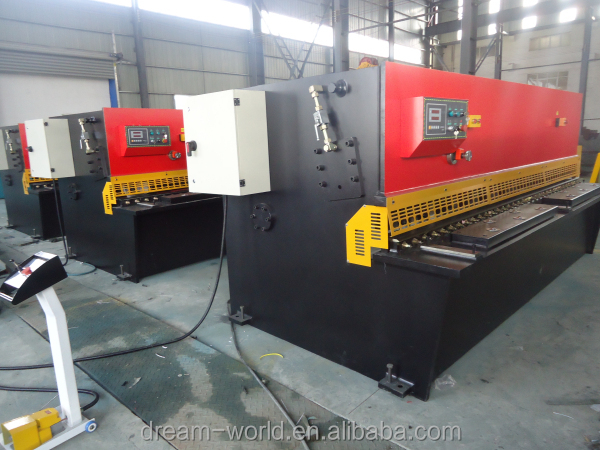 side view
back view + backgauge
control board
motor & valve
Our Services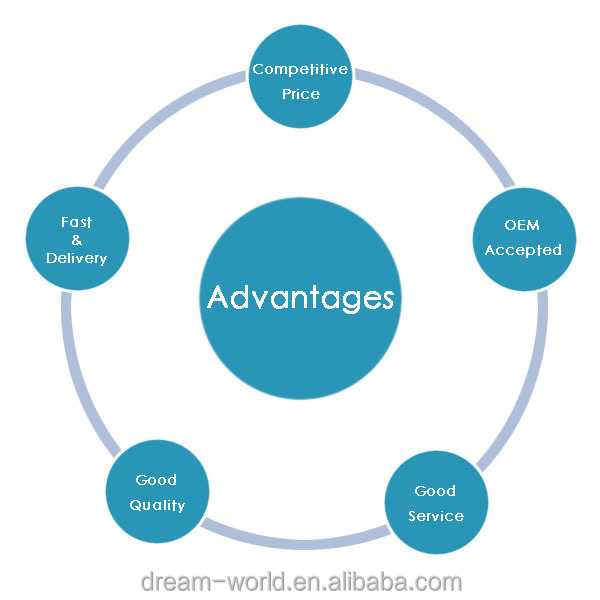 Our Innovation
Quality & Service: At Dream World ,our # 1 priority has always been providing our clients with great quality products and superior customer service
Quick lead Time : We're dedicated to providing the quickest turn around times and work very hard to ensure that all of your deadlines are met
Unbeatable Prices: We continuously strive to find ways of reducing our production costs ,and passing the saving over to you !
Brand Awareness :The goal of any strong brand is achieve a level of awareness that instills the idea of quality and value into all of your potential customers.
Special Offers:In order to maintain our competitive edge, we are constantly running special offers on our Best –selling press brake ,forging equipment goods and design services. Contact our sales term to see how we can help you save a lot of money .
FAQ
Order Guide
General Order Information
We take great pride in our work and in the wide variety of products that we offer. We are experienced in servicing the Southeast Asia market ,South America ,European market and Africa market. Please be aware that our production lead times depend on specific items and item quantities.
Check below for more information on placing an order
1.Inquiry-Professional quotation.
2.Confirm the price, lead time, type , payment term etc.
3.Dream World sales send the Proforma Invoice with Dream World seal.
4.Customer make the payment for deposit and send us Bank receipt.
5.Initial Production Stage-Inform the clients that we have got the payment, And will make the according to your request or our standard, we inform that we will arrange the production & inform the estimated time
6.Middle Production-send photos to show the production line which you can see your products in . Confirm the estimated delivery time again.
7.End Production-Mass production products photos will send to you for approval. You can also arrange the third party Inspection.
8.Clients make payment for balance and Dream World Ship the goods .Also can accept payment term-Balance against B/L Copy Or L/C payment Term. Inform the tracking number and check the status for clients.
9.Order can be say "finish" when you receive the goods and satisfy with them.
10.Feedback to Dream World about Quality , Service, Market Feedback & Suggestion. And we can do better .
Why Choose Us?
- China Famous Brand
- National inspection -free products
-.CE,CQC,SGS etc
-.A+ Grade Service Supplier
-.Professional more than10 years manufacture and trading
-.Actual Machinery Picture
- Feasible Solutions
- Technology Driven Products
- Affordable and Cost Effective
- Professional Experienced Staff
- Customer Satisfaction
Customers in Canton Fair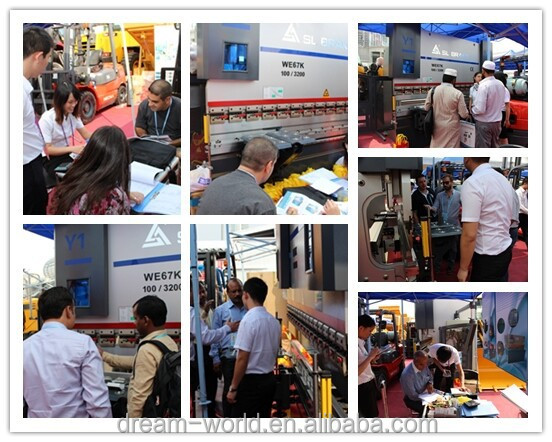 Customers visited factory
The main technical parameters of QC12K/Y Shearing machine
Type
Cutting Thickness (mm)

Cutting Length

(mm)

Cutting Angle

(°)

Material Strength

(KN/cm)

Backgauge Range

(mm)

Travel Times

(times/min)

Power

(kw)

Dimension

(L*W*Hmm)

4*2500
4
2500
1 °30'
≤450
20-500
14
5.5
L3040*W1500*H1550
4*3200
4
3200
1 °30'
≤ 450
20-500
12
5.5
L3840*W1550*H1600
4*4000
4
4000
1 °30'
≤ 450
20-550
10
5.5
L4600*W1800*H1700
4*6000
4
6000
1 °30'
≤ 450
20-800
5
7.5
L6460*W2300*H2400
6*2500
6
2500
1 °30'
≤ 450
20-500
14
7.5
L3040*W1710*H1650
6*3200
6
3200
1 °30'
≤ 450
20-500
12
7.5
L3840*W1710*H1650
6*4000
6
4000
1 °30'
≤ 450
20-500
9
7.5
L4620*W1850*H1700
6*5000
6
5000
1 °30'
≤ 450
20-600
8
7.5
L3140*W1710*H1620
6*6000
6
6000
1 °30'
≤ 450
20-800
5
11
L6480*W2100*H2300
8*2500
8
2500
1 °30'
≤ 450
20-500
11
7.5
L3040*W1700*H1700
8*3200
8
3200
1 °30'
≤ 450
20-500
8
11
L3860*W1700*H1700
8*4000
8
4000
1 °30'
≤ 450
20-500
8
11
L4640*W1900*H1750
8*5000
8
5000
1 °30'
≤ 450
20-600
8
11
L5400*W2400*H200
8*6000
8
6000
1 °30'
≤ 450
20-800
8
11
L6480*W2100*H2350
10*2500
10
2500
1 °30'
≤ 450
20-500
10
15
L3040*W1800*H1700
10*3200
10
3200
1 °30'
≤ 450
20-500
10
15
L3860*W2000*H1700
10*4000
10
4000
1 °30'
≤ 450
20-600
10
15
L4650*W2100*H2000
10*6000
10
6000
1 °30'
≤ 450
20-800
10
18.5
L6500*W2100*H2300
12*2500
12
2500
1°40'
≤ 450
20-600
12
18.5
L3140*W2050*H2000
12*3200
12
3200
1°40'
≤ 450
20-600
10
18.5
L3880*W2150*H2000
12*4000
12
4000
1°40'
≤ 450
20-600
10
18.5
L4680*W2230*H2150
12*5000
12
5000
2°
≤ 450
20-600
6
18.5
L3245*W1900*H1900
12*6000
12
6000
2°
≤ 450
20-1000
5
22
L6900*W2600*H2700
16*2500
16
2500
2°
≤ 450
20-600
10
22
L3140*W2150*H2000
16*3200
16
3200
2°
≤ 450
20-600
10
22
L3880*W2150*H2000
16*4000
16
4000
2°
≤ 450
20-600
10
22
L4650*W2400*H2200
16*5000
16
5000
2°
≤ 450
20-1000
6
22
L5900*W2600*H2600
16*6000
16
6000
2°
≤ 450
20-1000
5
30
L6900*w2700*H2600
20*2500
20
2500
2°30'
≤450
20-700
8
37
L3440*W2400*H2350
20*3200
20
3200
2°30'
≤450
20-700
8
37
L4150*W2450*H2350
20*4000
20
4000
3°
≤450
20-1000
5
37
L4850*W2600*H2400
20*6000
20
6000
3°
≤450
20-1000
4
37
L6700*W3000*H3000
25*2500
25
2500
3°
≤450
20-900
8
45
L3200*W2650*H2650
25*3200
25
3200
3°
≤450
20-900
5
45
L4200*W2700*H2800
30*2500
30
2500
3°
≤450
20-1000
4
45
L3300*W2900*H3000
30*3200
30
3200
3°30'
≤450
20-1000
4
45
L4200*W2500*H2600
40*2500
40
2500
4°
≤450
20-1000
3
75
L3200*W3300*H3200
40*3200
40
3200
4°
≤450
20-1000
3
90
L4300*W3300*H3000